Jaros More
than movement
We are a team of qualified and specialized traffic engineers, planners and analysts. Our activity focuses on the design of traffic lights, Inteligent Transport Systems (ITS), visualizations and simulations of new transport solutions. The mission of our company is to provide solutions based on new technologies and solutions that improve quality of road traffic and safety.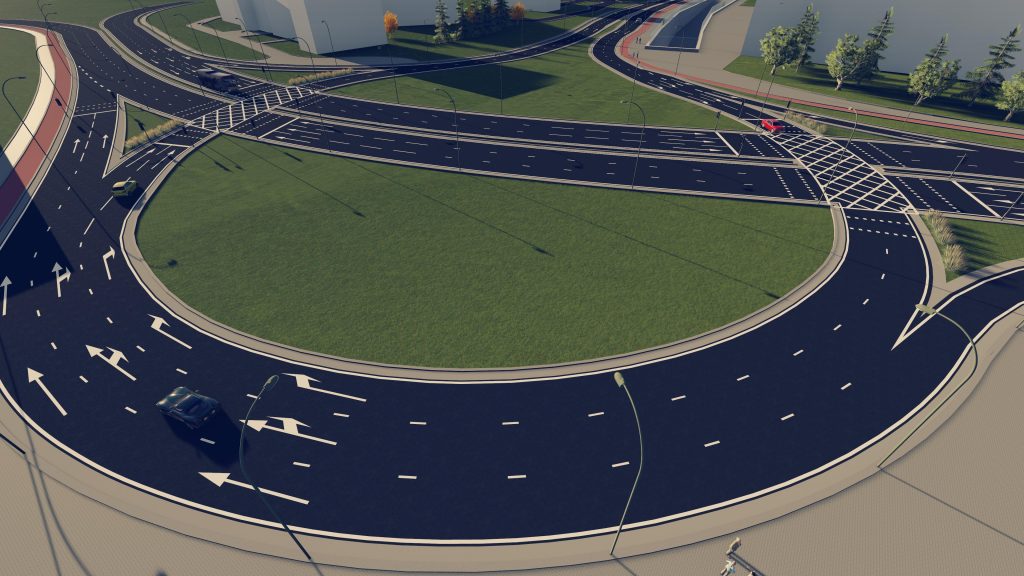 Visualization as well as relevant promotional materials help to understand and materialize investments. Visualizations not only perfectly illustrate future investments but also are able to map the usability and working of new solutions. We have extensive experience in creating visualizations related to the road industry.
Traffic engineering


We prepare traffic data collections and analyzes of traffic, traffic capacity analyzys, we deal with documentation and necessary arrangements and design temporary and permanent traffic organization.

 
Intelligent Transport Systems


Systems whose aim is to optimize transport, both private and public. Integrated traffic management systems, traffic control systems, including control of traffic lights and public transport management systems.

 
Designs


Our team has implemented several hundred traffic lights designs throughout the entire territory of Poland. We deal with the preparation of comprehensive design in both the traffic and electrical part.

 
Consulting


The company also provides services in the field of technical and engineering consultancy. Using its extensive engineering and market knowledge, it provides comprehensive solutions using the latest technology.
In the assessment of traffic conditions, the role of computer microsimulation is increasing.
Our company has been specializing in providing high quality microsimulation using PTV Vissim software. With the help of professional software, we can create a traffic model that gives the opportunity to evaluate and select the best solutions in the event of introducing changes to existing road situation, i.e .:
Intelligent Transport Systems,
modernization of urban streets,
modernization of intersections with traffic lights,
building parking lots,
building shopping centers, commercial facilities and their impact on the road network.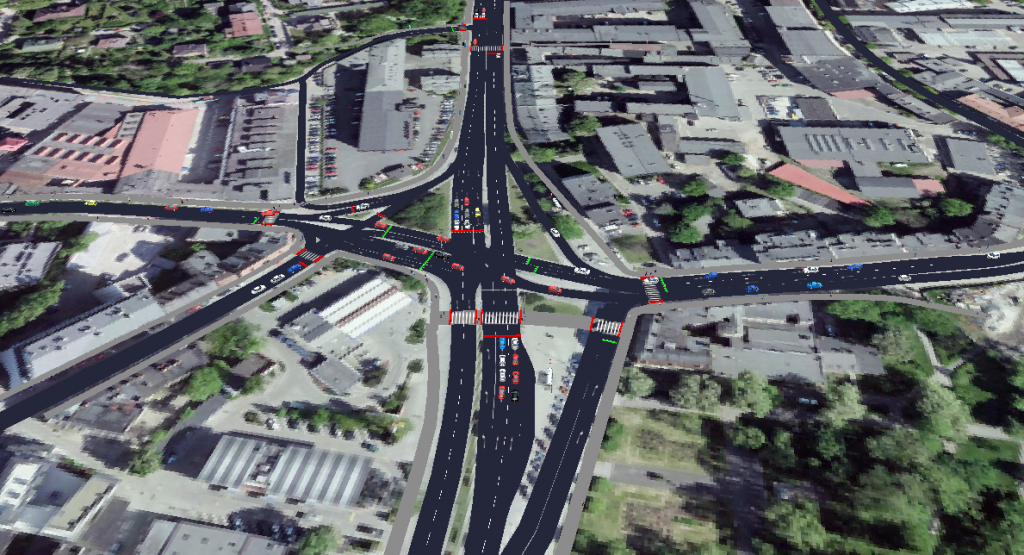 programming
We have knowledge and experience in programming traffic controllers from leading producers.
designs
We provide comprehensive traffic lights designs (also electrical part) and traffic organization designs.
ITS Systems
We implement and configure urban ITS systems based on solutions from various manufacturers.